Some locations in the Balkans are already chronically known to all of us. Many of us return to the same places regularly, because they are a guarantee of rest, satisfaction and a good holiday. We associate summer holidays with most locations in Croatia, Montenegro and Albania. Lovers of tourism are still looking for Slovenia. In other seasons than summer, most of us do not even go to the Balkans. What can be done in the Balkans if we do not want to go on summer vacation?
If you are interested in Balkans, you want to share your experience or discover more, you can find us also here.
Rafting
You've probably heard of rafting. We most often go to the Slovenian Alps for good rafting. Less known are the Tara river in Montenegro, Neretva in Bosnia and Herzegovina or Vjosa in Albanian Pertmet.
Skiing
When it comes to skiing and winter holidays, the Balkan Peninsula is generally mountainous, making it a place with a high potential for ski resorts. There may be some prejudices in you. There is no reason for that. There are a number of resorts of a very good standard.
The fact that you can ski in the Balkans is also supported by a memory of the 1984 Winter Olympics, which took place in Sarajevo. Even today, only a short distance from Sarajevo there is the very popular ski resort Olimpijski centar Jahorina and Igman.Skiing is preferred on Jahorina and Igman is popular for sledders.
In Croatia, fans of skiing are sure to know the location of Sljeme. Sljeme is a ski resort in the Medvednica mountains near Zagreb. If you want to ski and look at the waters of the Adriatic Sea from the slope, visit the resort Platak near Rijeka.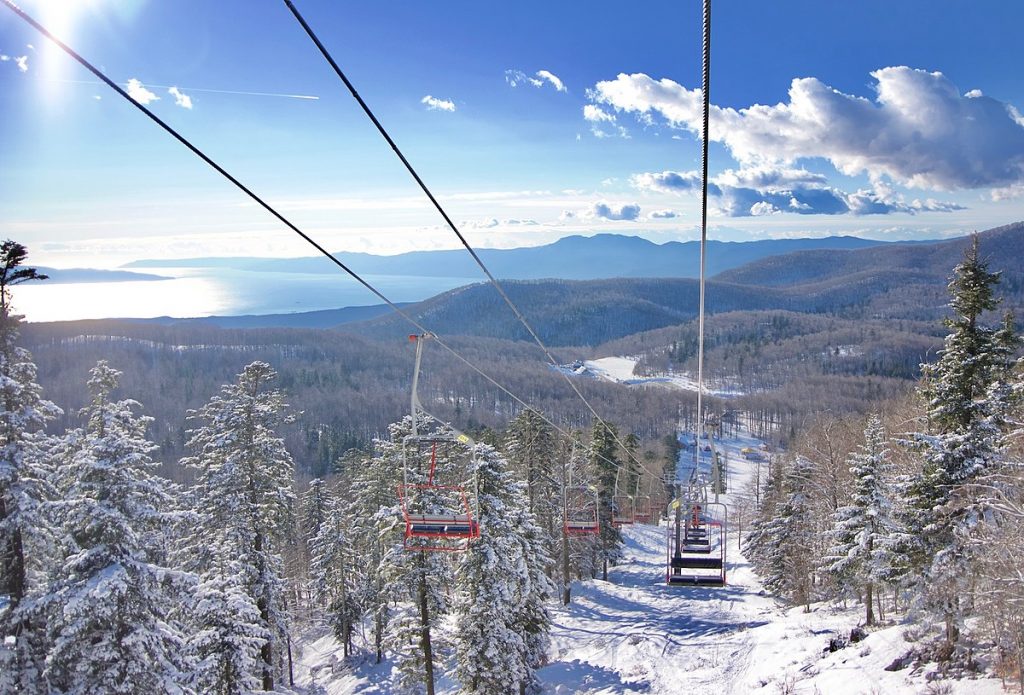 Montenegro also hides several ski resorts such as Savin Kuk, Bjelasica, Kolašin. Albanians prefer skiing in Brezovica, Kosova..
Hiking and cycling
The most famous tourist in the Balkans was Winnetou. He and his representative already appreciated the beauty of the Velebit nationalpark, which is definitely worth a visit. Montenegro is known for its Durmitor national park.Although Bosnian Sutjeska is little known, passionate tourists must not miss it. Throughout the Balkans, tourists can cross it from mountains to sea and experience the charm of untouched nature. You can also go cycling on the hiking trails.
You can visit Balkans at any time of the year. It's not just places suitable for summer holidays. In these well-known locations we can easily enjoy a winter holiday, go to the mountains during the warm autumn days and get to know another face of the Balkans even more beautiful. One that you might not even expect, because maybe behind the mountain you are looking at from the beach is something even more beautiful than you have to discover.