Ulcinj Impression
When I look back at the photos from Ulcinj, I think it looks quite tempting. Ulcinj Ulcinj the southern most located town in Montenegro.This city is largely inhabited by the Albanian minority. The city belongs to the so-called Ulcinj riviera. Ulcinj is also the center of the surrounding county.
If you are interested in Ulcinj, have any questions or you want to share your experience, you can find us also here.
We arrived in Ulcinj by local transport. Traveling by public transport on vacation after the last vacation in Albania (http://a-trips.sk/kruja/), where I had a very good experience with itand I quite enjoyed it and it became my hobby. It is also an example of local people's lives.
We travelled to Ulcinj from the bus station in Budva. We bought tickets at the station and waited impatiently for our bus. There were modern buses all around, which ruined my plans a bit. After all, I wanted to experience such real Balkan travel.
My supplications were overdone, and in a moment the old traveling bus "grandfather" of yellow color rolled to us. But I'll tell you to sit in this bus for 2 hours wasn't quite comfortable. But we are may be too spoiled. The bus took us to where we wanted ... the Ulcinj Bus Station.
After a few steps, we found out that the city center wasn't that close. In front of the entrance, we were approached by a gentleman with the phrase "Taxi? We nodded and my question was "Kakva je cijena za centar grada?"1The answer was 5 euros. We did not hesitate for a moment and put on a taxi driver who was not a real taxi driver. It was one of locals earning few euros driving own car. He spoke Serbian all the time and told us basic information of the city and its Albanian minority. There was a music in the car that I was used to listen to at neighbours rather than here.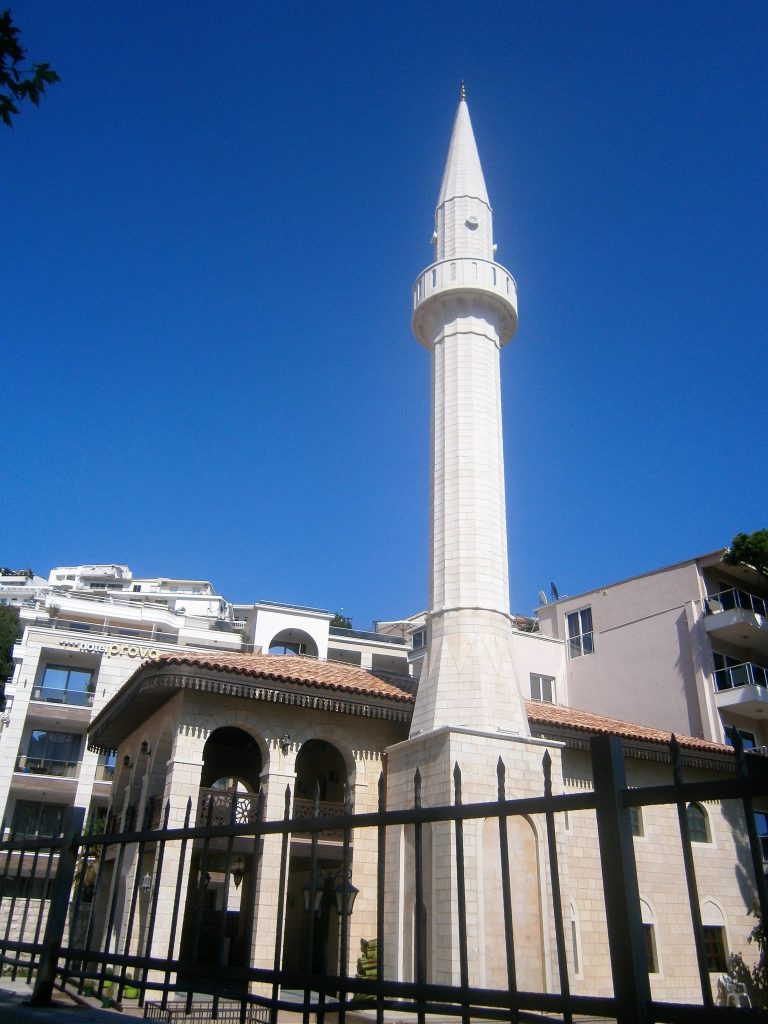 Along the way we explored the surroundings. I was interested in a city that is located in Montenegro but 75% of its population are members of the Albanian minority.Signs like Lule, Farmaci, Market2emerged on the streets. Serbian signs were not present in such big measures. The character of the city was unusual. A mixture of mosques and churches.The taxi driver drove us to the old town. In addition to accommodation and restaurants, you will find here also Town museum3.
So we headed to Gradski muzej. We were welcomed in Serbian language, but Albanian was also heard. The town museum lies on the ruins of the fortress. Its remains are noticeable here. The exhibits are displayed in one larger room and all concern the local predominantly Albanian population.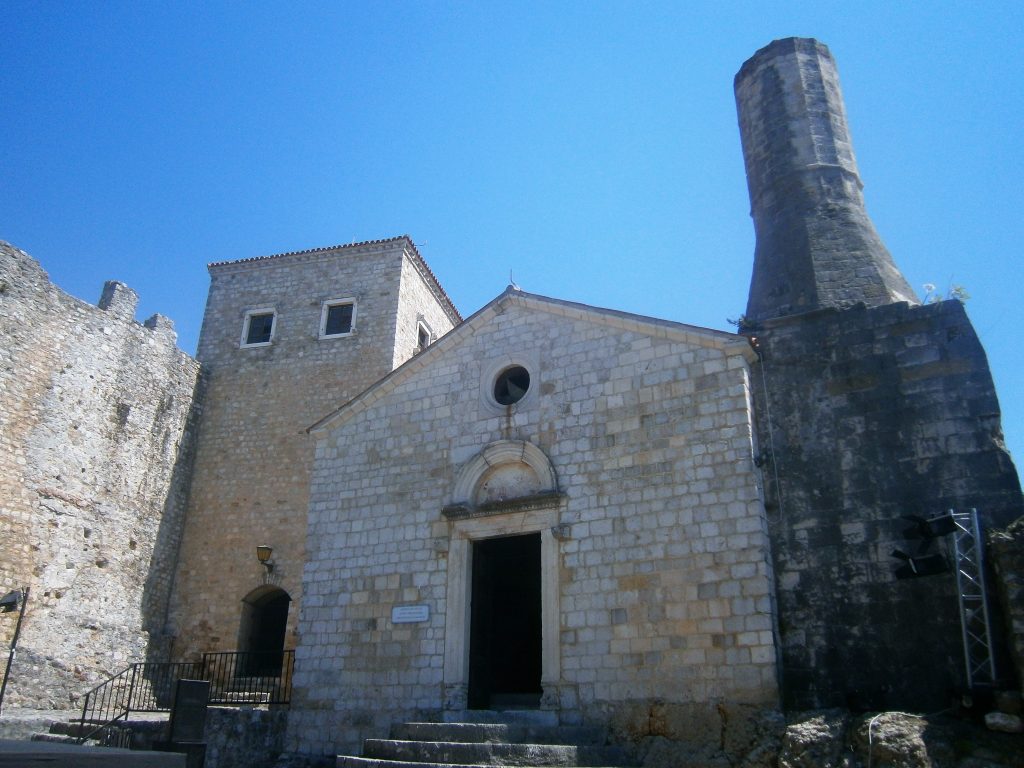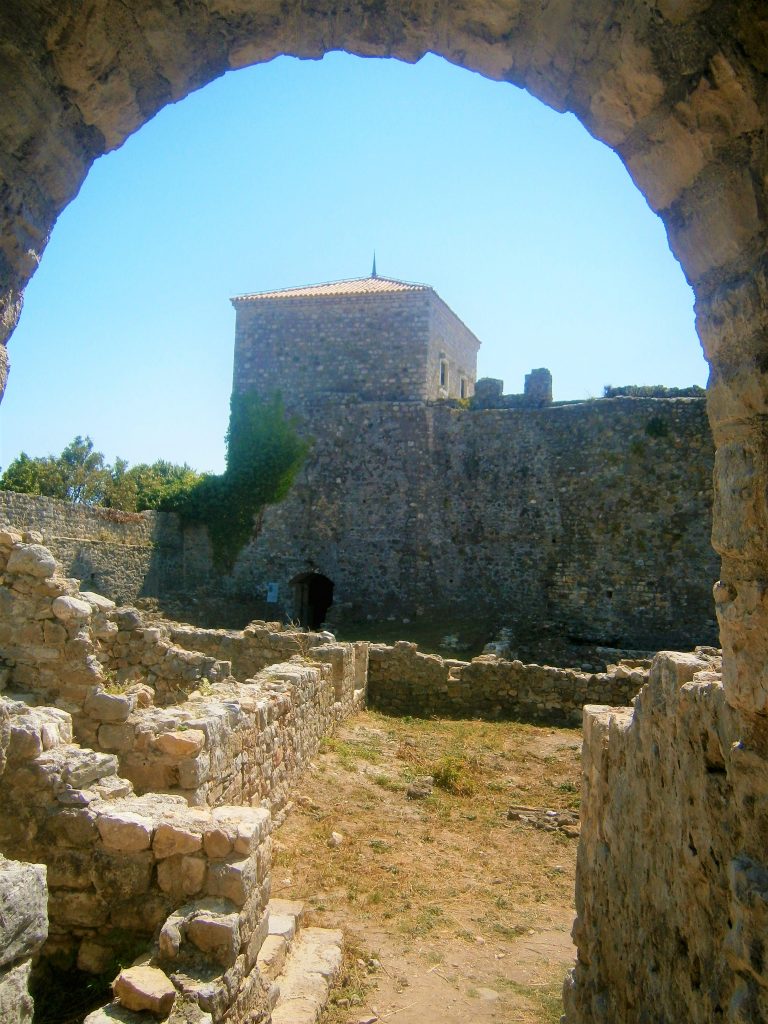 Nevertheless, we looked at the fortres with interest. They enjoyed a nice view and headed toward the beach. Our afternoon program was swimming in the Adriatic Sea.From the top we saw a beach full of umbrellas, which was our next destination. The road led through a number of small streets. It was dragging us more to the sea because of the views the old city provided. We wandered into a restaurant with a divine view.The sea surrounded us from almost three sides. I was a little disappointed by the waiter who spoke to us "in english".I learned he was from Albania. The entire staff was Albanian. The food we ordered was average quality. We took at least a few nice photos.
Photos were done, let´s go. We have found some nice accommodations. Albanian music tones spread through the air. Finally, we came to the steps that led down to the beach. In Ulcinj directly there is mala plaža- plazhi i vogël and beyond the city there is more famous velika plaža or plazhi i madhThere is a road along the small beach. There are several bars and restaurants.The whole city population was concentrated here on this hot day. In the old town no one.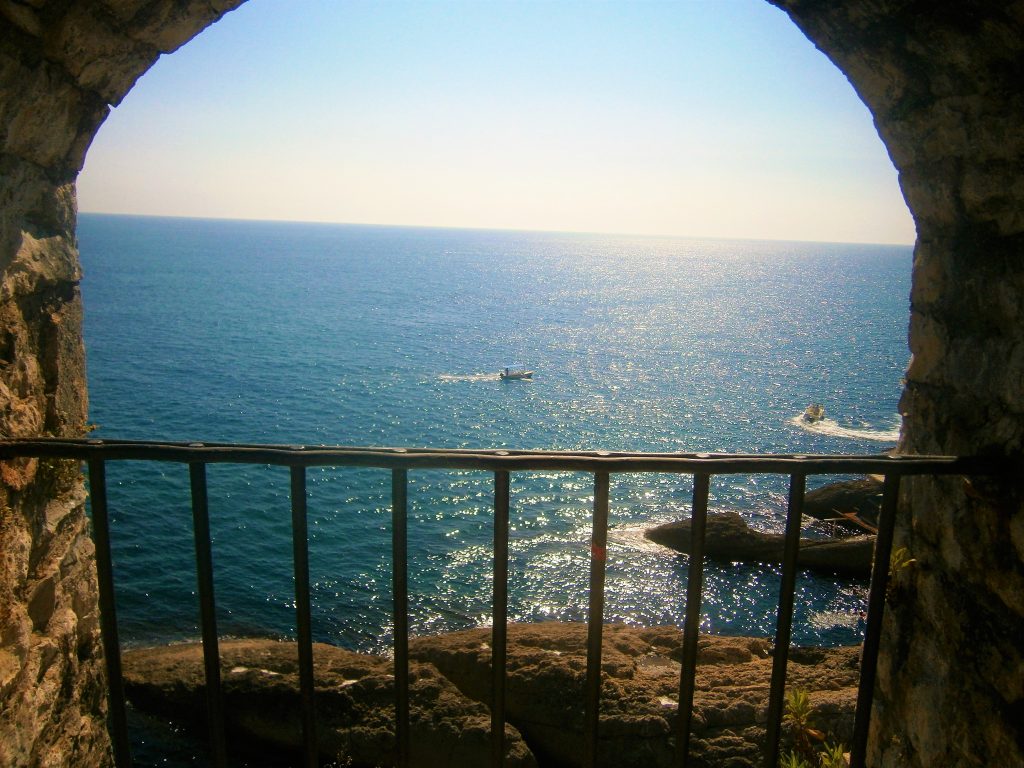 Small disappointment was waiting for us on the beach. The beach is very small and was overcrowded with umbrellas and there was no space for a towel. It is sandy but unfortunately not very clean. The same is true about water, which apparently did not manage the onslaught of so many people. Demotivated, we stood in the water, wondering if we wanted to stay here at all. The yellow snake you could take a picture with decided instead of us. It was imporatnt for me to escape immediately. I immediately forgot that I was looking forward to the sea all day.
We have determined that our stay in this city is better to end. Finding a taxi wasn't so difficult. It safely transported us back to the bus station. We finally exchanged the beach for an air-conditioned cafe at the bus station. We'd rather sit here than on the beach.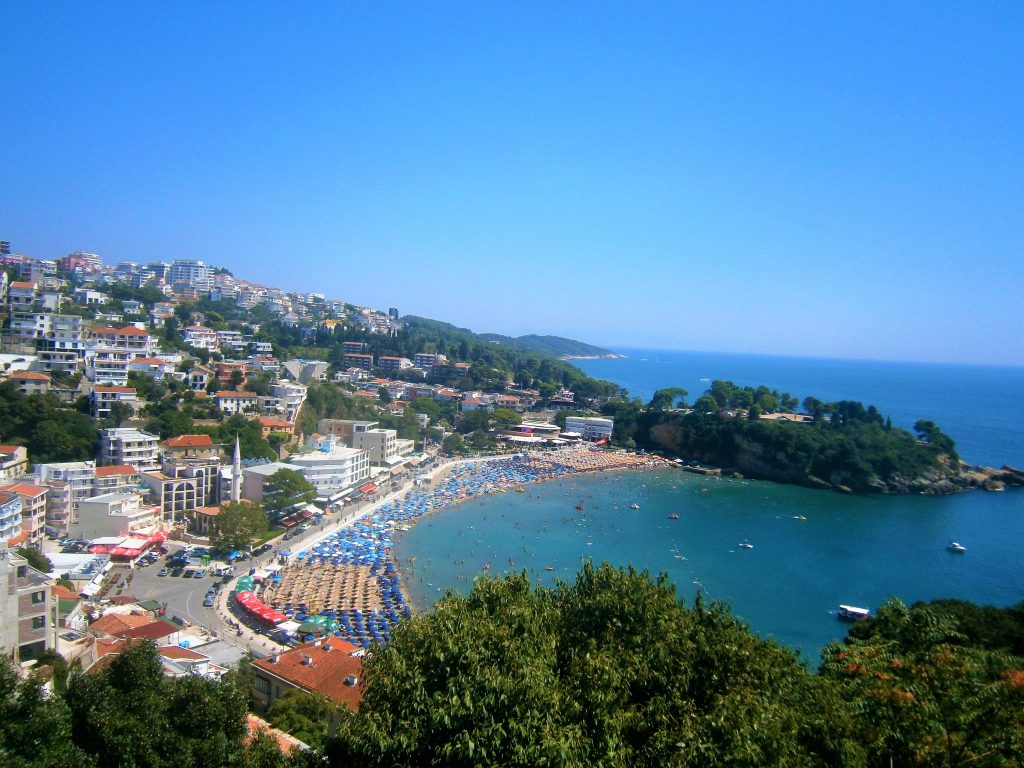 Ulcinj also has a large beach, which is said to have healing sand.After this beach experience, we didn't want to look for another beach far from the center.
What positive to say about Ulcinj? There are beautiful views. Ulcinj left a very strange impression inside of me. Here one feels that he is in another state. The difference is just that in Albania the Albanians care more about their beaches.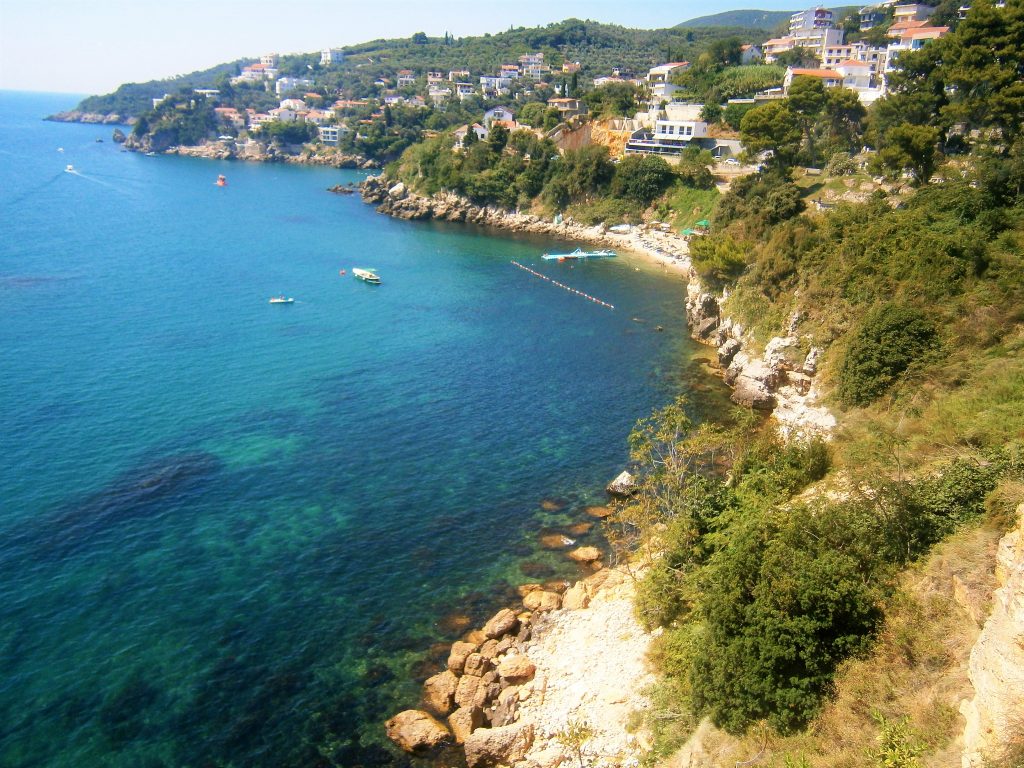 This city is as if between two millstones - the Montenegrin and the Albanian one. The atmosphere was also strange for me, a person who likes Albanian culture. It was neither Montenegro nor Albania.Who is exactly attracted by this place and likes mixed teritories with different nationalities,please contact me and tell me what attracted you and what fascinates you there. Unfortunately, I have not yet found it out and this town is probably the only one on the Adriatic coast that I would probably not visit.
1 Taxi. What is the price to city center?
2 Flowers, Farmacy, Market
3 The town museum