Budva beach impression
I have already mentioned the fact that Budva in Montenegro (http://a-trips.sk/budva/) is ideal for a summer holiday. Its great advantage is the number of beaches directly in the city or in an accessible distance. A common feature of these beaches is the clear sea, pebble beach and gradual entry into the sea.
If you are interested in beaches of Budva, have any questions or you want to share your experience, you will find us here.
The largest beach in this town is known Slovenska plaža. It is about 2 km long and has all the services needed on the beach. Usually it is quite overcrowded and it is more difficult to find a free umbrella and deck chairs, only the more expensive ones remain free. There are also parts where there are no deck chairs and you can unfold. On hot summer days it is a really good choice because it is close to the center.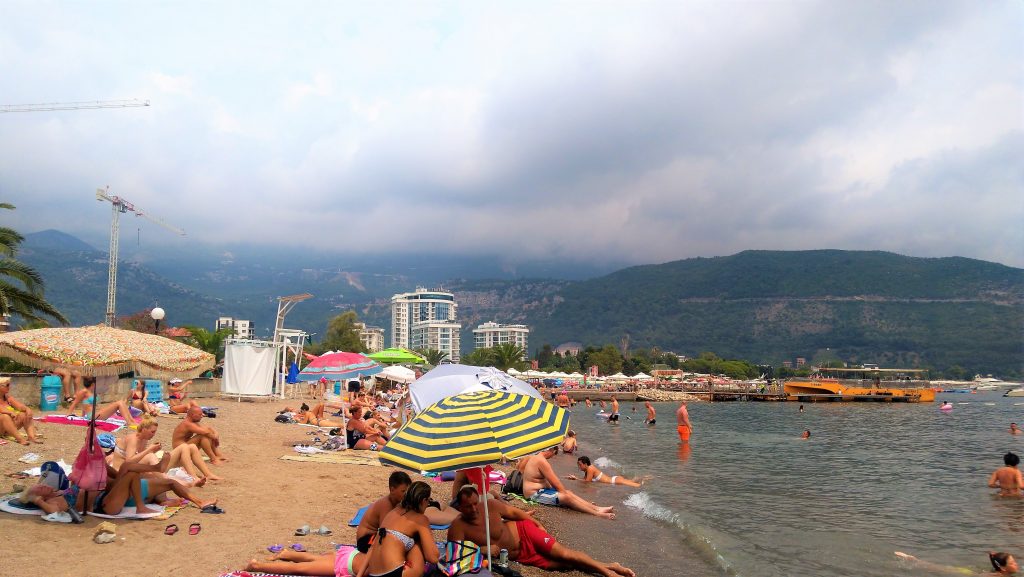 Further from Slovenska plaža through the port along the walls and diving club is a tiny beach Pizana. It is a tucked beach and most of people have no idea that there is a beach. We nodded at her during the evening walk.
In the immediate vicinity of the old town, another of Budva's most popular beaches Ričardova glava is named after actor Richard Widmark. Many locals will assure you that the beach was named after Richard Burton, which is not true. On this beach there is a restaurant, also the possibility of sun loungers. Since it is in a very busy location, it is advisable to come here very early to have a comfortable place. When we passed around at any time of the day, it was overcrowded.
If you go further from the old town, you will come to other famous Budva beaches Mogren I. and Mogren II. These beaches you can reach going alongside the statue of Ballerina, which is displayed on almost every postcard. Mogren beaches are located below the cliff. On Mogren I. there are deck chairs and Mogren II. is less equipped. The disadvantage of Mogren is the worse access to the sea due to the larger stones and rocks that form the bottom. Be careful here, because you will also find the sea urchins with whom we had the privilege of meeting us, unfortunately. So if you do not want to run to the Dom Zdravlja, rather be careful and definitely in beach shoes.
We reached the next beach by boat from the port. Sveti Nikola is located opposite Budva. Crossing the sea is about 10-15 minutes. There is only one great restaurant on Sveti Nikola with excellent gourmet pljeskavica and several beaches. The best known of these is called Hawai. Do not miss it. There is a beautiful sea, enough space and the last boat to Budva does not return until evening so you can spend a beautiful beach day here and you will not regret it. The island is otherwise uninhabited and used only for bathing.
If you prefer a more dynamic place and are looking for a "party beach", then Ploče is the right place for you. Ploče is a beach where you can get from the port for 5 euros. The journey takes about 30 minutes. After half an hour the boat will drop you on practically constructed beach. The whole Ploče are just composed from deck chairs, swimming pools, restaurants, bars, loud music, adrenaline sports, cocktails, attractions. From morning till evening. At night, this place is closed because it would be quite dangerous due to the cliffs. The sea is clean, sometimes there is some wave, but it will make happy everyone. The service of deckchairs costs about 10 euros, which is a regular price in Montenegro. This place is a paradise for the young fun of lusty people. We also met many families here.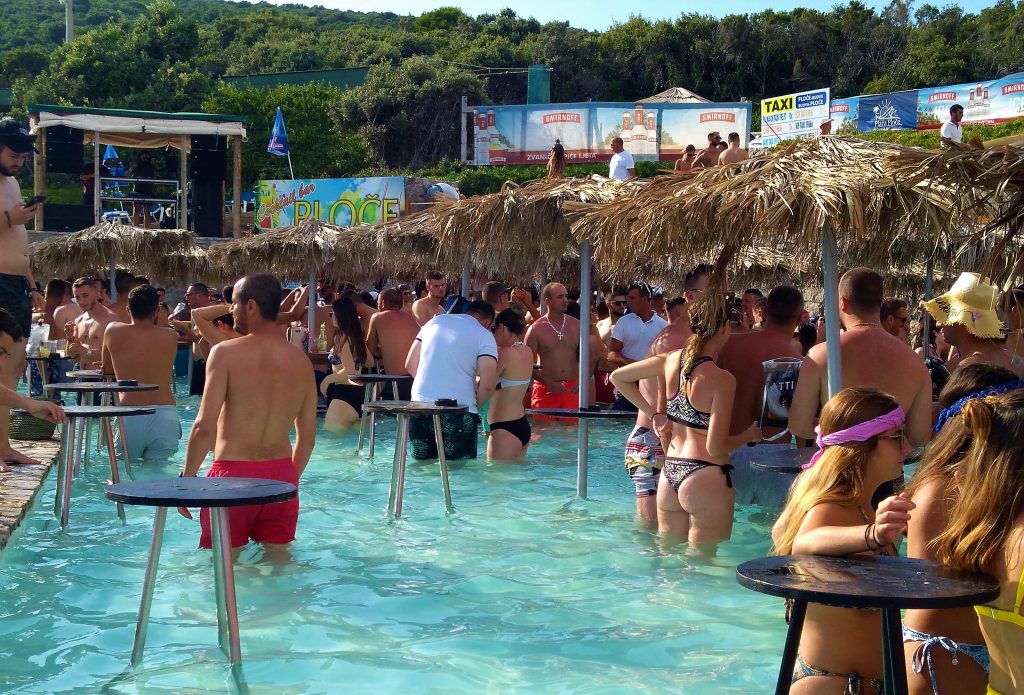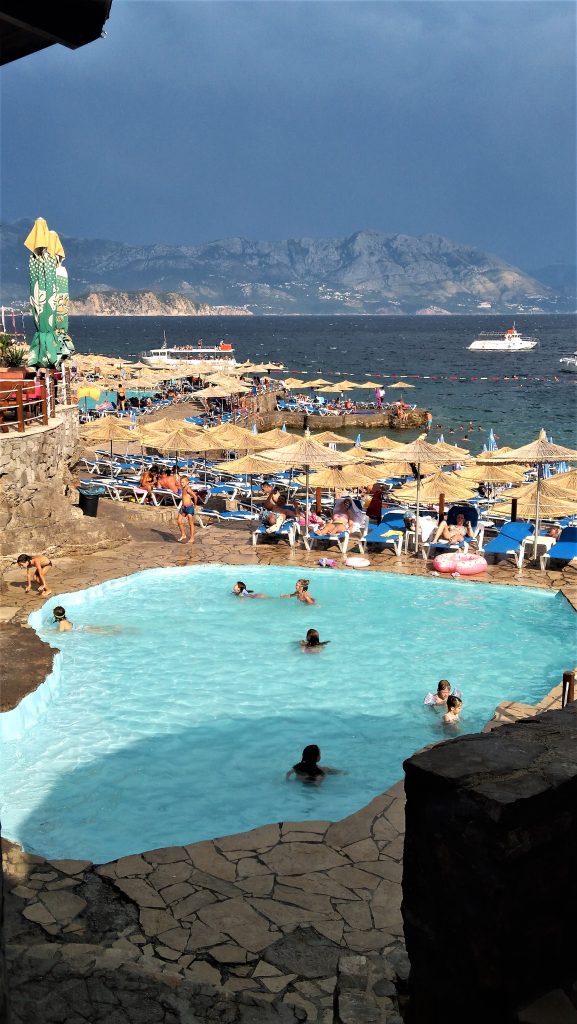 Other beaches are already at a greater distance and you need to be transported either by car or other transport. To the north along the coast there are Jaz and Trsteno. To the south you find the beaches: Bečići beach, Kamenovo beach, Pržno beach, Kraljičina beach, Miločer beach to Sveti Stefan beach. Surely everyone will find his own.